Protection Guru is a new independent protection information and education hub, designed for professional advisers. The hub provides advisers with free access to granular, detailed analysis on the protection products and services available in the market, that FTRC produce on a regularly basis.
Protection Guru focuses on product analysis and comparisons, policy condition changes, and policy upgrades, across the full range of protection contracts, including: life protection, mortgage protection, critical illness, income protection, business protection, and relevant life.
It also explores areas such as the different types of conditions that are more prevalent among adults and children at different ages. This data can then be used by advisers to determine the most appropriate protection cover and policy for their clients.
Protection Guru is not a news site but designed to complement the work of the industry trade press by providing advisers with a more granular level of detail on the latest product details technical information and key issues to consider than it is practical to produce within media sites
In just 18 months, Protection Guru (www.protectionguru.co.uk) has become the most respected and valued objective technical information service for advisers.​
Our ability to react and analyse quickly is highlighted by the comprehensive source of information we rapidly developed regarding COVID-19 and which is now achieving over 20,000 page impressions a month.
In the coming months we will be migrating our protection research and benchmarking services onto a new and improved website ProtectionGuruPro. This will be our new and updated benchmarking and comparison software to help advisers compare products based on a comprehensive analysis of features deemed important for their clients.
Testimonials for Protection Insights and Protection Guru

"At Drewberry we pride ourselves on our superior product expertise and in-depth knowledge of each insurer's proposition; without this we couldn't truly provide the 5 star advice we deliver to our clients.
It's essential therefore that every adviser not only keeps abreast of changes to each insurer's policies, but also has an awareness of the finer points that distinguish one provider from another and how a particular plan best satisfies our clients' needs. The weekly Quality Analyser Comparison Service emails from the F&TRC drill down into the different policy terms and details and provide a concise insurer comparison on a multitude of topics.
The weekly emails cover an overarching theme, with a diverse range of subjects covered from short-term Income Protection, financial evidence for Business Protection Insurance, and Life Insurance claims processes (to name three recent topics). Unlike some provider-produced material there is no bias, and the quality analyser provides an honest factual assessment of each insurer's approach to a particular policy feature or issue, backed up by a genuine understanding of what is important to the adviser and their clients.
As the Head of Protection for Drewberry it is my role to ensure our advisers have access to the right tools and materials to deliver the highest quality advice. It's here the F&TRC's Quality Analyser Comparison Service is an invaluable resource that every adviser, regardless of their core speciality, should be signed up to and engaging with."
Robert Harvey Cert CII – Head of Protection Advice, Drewberry Insurance

"We commend the work of the Protection Guru.  We find this very useful resource and use its features and topics regularly in our staffs monthly CPD.  It is a regular contributor to our professional standards. 
What we love is those detail topics and comparisons of insurer products, like fracture cover and underwriting evidence.  The reality is that few brokers have the resources to do such research so having the Protection Guru do it is very helpful."
Ian Sawyer, Commercial Director – Assured Futures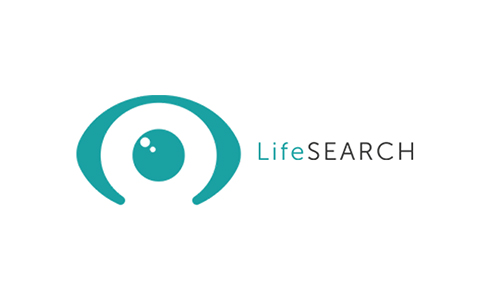 "I just wanted to congratulate you on the quality of your Protection Guru output, Marie Bedding our head of L&D merrily incorporates it into our coaching."
Tom Baigrie, Chief Executive Officer, Lifesearch plc
To sign up to receive our weekly Protection Insights please Click Here (Link will take you to an external website).
To read our existing Protection Insights please visit www.protectionguru.co.uk