Testimonials for Quality Analyser

"FTRC QA is a comprehensive source of insight and comparison that helps inform our decision making. Supported of course by the team behind it, who are always available to provide constructive and professional commentary."
Paul Dalgliesh, Head of Protection Propositions – Aviva

_______________________________________________________

"It has been great working with FTRC as we have been bringing our products and services to market and rolling them out across the entire adviser community. The depth and transparency of their process has given us a very valuable external view on our propositions, while at the same time their constructive observations have particularly useful in refining our offerings to best meet our objective of delivering better products to advisers and consumers. Post launch they were a powerful objective and impartial voice who are greatly respected by advisers when taking decisions about putting our products on panel."
Andy Peters, Distribution Director – Guardian

_______________________________________________________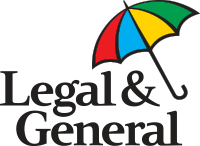 "A useful comparison tool to help advisers understand the value of both product features and critical illness conditions to aid their sales process, helping advisers to provide the right cover for their customers."
Mark Jones, Product Director UK Protection – Legal & General
_______________________________________

"What impressive and robust research and tools from FTRC to help advisers to more easily arrange the right protection for their clients. Positively challenging and enabling – we all need a bit of that."
Justin Harper, Head of Marketing – LV=
_______________________________________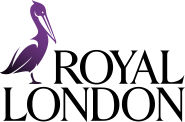 "It is a breath of fresh air to be able to see, at an individual definition/feature level, how and why we compare with our peers. We agree that this is a very useful tool for helping build advisors confidence especially as the industry's products have tended towards greater complexity and this trend will probably continue."
Toby Bainbridge, Head of Protection Solutions – Royal London
_______________________________________

"35 years ago a medical doctor brought critical illness insurance to the world to aid consumers access appropriate insurance coverage to meet the costs and challenges of living with and beyond life changing and/or limiting medical diagnosis. Our society is ageing, their physical, mental and financial resilience and health needs complex, as are many of the critical illness solutions in the market today BUT 35 years on, that need for consumers to access appropriate coverage remains.
Quality Analyser offers a solution to help advisers understand the complexities of critical illness cover and the differences between policy wordings. I welcome this development to aid advisers provide their advice and solution to their clients."
Johnny Timpson, Financial Protection Technical & Industry Affairs Manager – Scottish Widows 
_______________________________________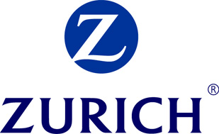 "The Quality Analyser research tool contains a wealth of data on insurer products and propositional capabilities, with the ability to filter and view the data in a variety of ways. It should be a real asset for anyone who wants to understand how insurers compete on the quality, the breadth and the detail of their propositions rather than focusing exclusively on the price they charge."
Peter Hamilton, Head of Market Management – Zurich 
_______________________________________

"The Quality Analyser comparison tool is invaluable in helping us benchmark our proposition against the market to ensure it remains market leading."
Kristina Borisova, Propositions Consultant, Workplace Savings Proposition Team – Aviva
______________________________________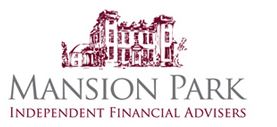 "I have been using the Analyser for a few weeks now as a research tool to help meet my clients' Auto Enrolment requirements.
The questions are sufficiently in-depth to produce a meaningful comparison of the individual priorities as well as overall comparison results.
Whilst in itself this facility cannot be a recommendation it provides a useful detailed analysis and we are now proposing to incorporate this into our AE research program.
Very impressed."
David Head, DipPFS – Mansion Park
______________________________________

"I've just used this wonderful tool – and not for the first time.
For a relatively small practice such as ours, the ability to access a wealth of research and feedback really is invaluable.
It enables us to give comprehensive guidance and information to our clients based on their specific needs and requirements. The speed with which this can be done is a great help to both us and the people we look after.
We've been involved with AE for over three years now and if we'd known about this tool earlier, we could have saved a great deal of time in research."
Mike Lacey, Principal – Reward Consulting
______________________________________

"We first came across this system via an insurer recommendation and it was one of the best and most productive referrals we have had.
Looking for an Auto Enrolment Scheme is not only labour intensive, but quite laborious, especially when trying to implement a scheme design for a variety of employer sizes. This system was a god send. It takes away most of the pain of researching the providers, narrowing down by analysis, to just a few providers for your recommendation. For most firms, this is almost an impossible task.
The system is surprisingly easy to use and constantly updated."
Karen Barwick, Director – Laurus Associates
______________________________________

"By the way the website is brill, as are the reports. They have helped me no end in the short time I have had access to the site."
Bob Hulstrom – Positive Solutions