Conference Presentations: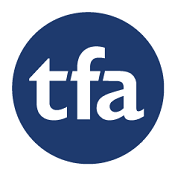 "We invited Ian to present at our company conference as one of the leading respected technology commentators in the finance industry.  Ian's presentation was spot on, galvanised the whole audience – advisers and administrators alike, and woke many to the dangers, and more importantly the future opportunities that are only available to those who work with the inevitable and increasingly fast advance of technology.  As a purely interesting speaker to have at a conference he was perfect, appealed to all, was insightful, on subject, amusing and definitely a speaker we would use again, thoroughly recommended."
Chris Glazier – Managing Director, TFA  Trusted Financial Advice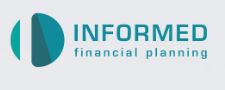 "A few months ago we decided to complete review our IT systems. I attended a presentation given by Adam Higgs of FTRC which gave me encouragement that the right solution was out there. However, it also made me realise that there were a bewildering and confusing number of options out there. We decided to engage Adam on a Consultancy project to help us. He guided us through the process and has very quickly managed to clear the fog and prepare a shortlist of providers to talk to. Importantly, he has also suggested a very useful framework to guide us through the selection process. I feel more confident than ever that we are in a position to make the right decisions as a result of working with Adam."
Kevin Ferriby – Informed Financial Planning
Quality Analyser (Protection):
"FTRC QA is a comprehensive source of insight and comparison that helps inform our decision making. Supported of course by the team behind it, who are always available to provide constructive and professional commentary."
Paul Dalgliesh – Head of Protection Propositions, Aviva

"It has been great working with FTRC as we have been bringing our products and services to market and rolling them out across the entire adviser community. The depth and transparency of their process has given us a very valuable external view on our propositions, while at the same time their constructive observations have particularly useful in refining our offerings to best meet our objective of delivering better products to advisers and consumers. Post launch they were a powerful objective and impartial voice who are greatly respected by advisers when taking decisions about putting our products on panel."
Andy Peters – Distribution Director, Guardian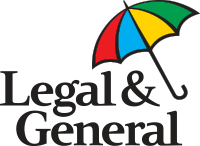 "A useful comparison tool to help advisers understand the value of both product features and critical illness conditions to aid their sales process, helping advisers to provide the right cover for their customers."
Mark Jones – Product Director UK Protection, Legal & General

"What impressive and robust research and tools from FTRC to help advisers to more easily arrange the right protection for their clients. Positively challenging and enabling – we all need a bit of that."
Justin Harper – Head of Marketing, LV=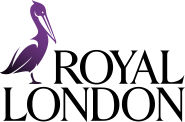 "It is a breath of fresh air to be able to see, at an individual definition/feature level, how and why we compare with our peers. We agree that this is a very useful tool for helping build advisors confidence especially as the industry's products have tended towards greater complexity and this trend will probably continue."
Toby Bainbridge – Head of Protection Solutions, Royal London

"35 years ago a medical doctor brought critical illness insurance to the world to aid consumers access appropriate insurance coverage to meet the costs and challenges of living with and beyond life changing and/or limiting medical diagnosis. Our society is ageing, their physical, mental and financial resilience and health needs complex, as are many of the critical illness solutions in the market today BUT 35 years on, that need for consumers to access appropriate coverage remains.
"Quality Analyser offers a solution to help advisers understand the complexities of critical illness cover and the differences between policy wordings. I welcome this development to aid advisers provide their advice and solution to their clients."
Johnny Timpson – Financial Protection Technical & Industry Affairs Manager, Scottish Widows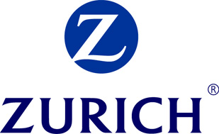 "The Quality Analyser research tool contains a wealth of data on insurer products and propositional capabilities, with the ability to filter and view the data in a variety of ways. It should be a real asset for anyone who wants to understand how insurers compete on the quality, the breadth and the detail of their propositions rather than focusing exclusively on the price they charge."
Peter Hamilton – Head of Market Management, Zurich 
Quality Analyser (Workplace):
"The Quality Analyser comparison tool is invaluable in helping us benchmark our proposition against the market to ensure it remains market leading."
Kristina Borisova – Propositions Consultant, Workplace Savings Proposition Team, Aviva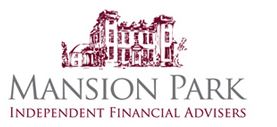 "I have been using the Analyser for a few weeks now as a research tool to help meet my clients' Auto Enrolment requirements.
"The questions are sufficiently in-depth to produce a meaningful comparison of the individual priorities as well as overall comparison results.  Whilst in itself this facility cannot be a recommendation it provides a useful detailed analysis and we are now proposing to incorporate this into our AE research program.
"Very impressed."
David Head, DipPFS – Mansion Park IFAs

"I've just used this wonderful tool – and not for the first time.
"For a relatively small practice such as ours, the ability to access a wealth of research and feedback really is invaluable.  It enables us to give comprehensive guidance and information to our clients based on their specific needs and requirements. The speed with which this can be done is a great help to both us and the people we look after.
"We've been involved with AE for over three years now and if we'd known about this tool earlier, we could have saved a great deal of time in research."
Mike Lacey – Principal, Reward Consulting

"We first came across this system via an insurer recommendation and it was one of the best and most productive referrals we have had.
"Looking for an Auto Enrolment Scheme is not only labour intensive, but quite laborious, especially when trying to implement a scheme design for a variety of employer sizes. This system was a god send. It takes away most of the pain of researching the providers, narrowing down by analysis, to just a few providers for your recommendation. For most firms, this is almost an impossible task.
"The system is surprisingly easy to use and constantly updated."
Karen Barwick – Director, Laurus Associates

"We commend the work of the Protection Guru.  We find this very useful resource and use its features and topics regularly in our staffs monthly CPD.  It is a regular contributor to our professional standards. 
What we love is those detail topics and comparisons of insurer products, like fracture cover and underwriting evidence.  The reality is that few brokers have the resources to do such research so having the Protection Guru do it is very helpful."
Ian Sawyer – Commerical Director, Assured Futures

"Protection Guru is the richest regular source of impartial research and analysis in the protection market today. As such we find it a hugely valuable way to keep our advisers up to date on the latest product and other developments in the market. 
"We have made the site one of the default pages that opens in a tab when our adviser opens a browser. This means the Protection Guru information is just a couple of clicks away when they need it."
Robert Harvey – Head of Protection, Drewberry Insurance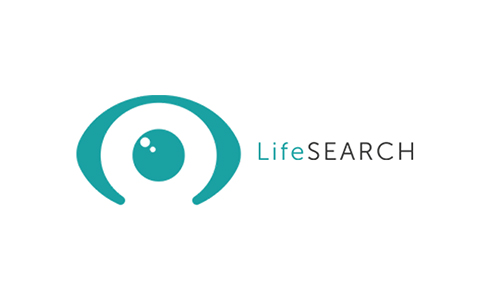 "I just wanted to congratulate you on the quality of your Protection Guru output. Marie Bedding our head of L&D merrily incorporates it into our coaching."
Tom Baigrie, Chief Executive Officer, Lifesearch plc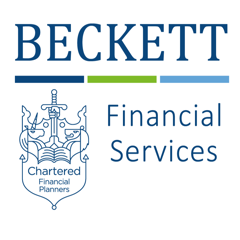 "The Protection Guru summaries you pull together really are exceptionally useful – thanks very much!  There are a lot of us at Beckett reading them and they are very much appreciated."
Nicole Payne, Director Key Accounts​, Beckett Financial Services – Employee Benefits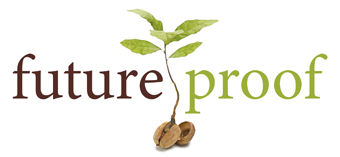 "The information being collated and shared by ProtectionGuru.co.uk has been an invaluable resource over the last few weeks. Pretty much any information an intermediary needs is available, all in one place. From current underwriting stances, to the insurer's approach to towards helping people in financial difficulty, it's all there. Our advisers and customer services teams are accessing this excellent resource on a daily basis. Thank you and keep up the good work!"
David Mead,​ Founder​, Future Proof Limited
Adviser Software Insights Report:

"The monthly UK Adviser Software Insight report is an invaluable resource in understanding the breadth and depth of technology proposition available to advisers in the UK market. The presentation offers easy access to specific points of detail while collating information so you can assess the overall market position. The addition of adviser firms using the technology ensures the importance of data points is not lost. Supported by the month the update report, a deep analysis or view of market direction is now possible within minutes."
Mark Bradley – Platform Proposition Manager, Aegon

"In a dynamic and ever-changing world we find the FTRC Adviser Software Insight Report invaluable in keeping abreast of changes in the market, and how advisers harness the power of technology to power their business. It provides the background information to help us to prioritise developments to our proposition and the services we offer to the adviser community."
Fergus Lyons, Managing Director – Investcentre, A J Bell
"This is an excellent and comprehensive reference document and one I refer to in my day-to-day digital role at Aviva. The document enables me to provide valuable information to my colleagues working in different roles within Aviva, without this document it would be difficult to access some of this information. I highly recommend it."
Tim Walton – E-commerce Integration Manager, Aviva

"In addition to providing a comprehensive view of the adviser software marketplace and vendors within that market, the report also helps to identify important use cases and processes which are underpinned by those vendors. Collectively this significantly aids the understanding of which best of breed vendors can work together to deliver effective outcomes."
Nick Eatock – CEO, intelliflo

"FTRC put in the hard yards for us when it comes to keeping up with the ever-evolving adviser software market. Their monthly insights tell us what's new and changing while the encyclopaedic assessment report provides us with a comprehensive source of market data and analysis when we're thinking about our own plans for the future."
Nick Rae – Proposition Analyst, Seven IM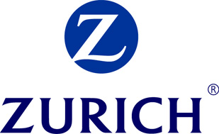 "The Adviser Software Insights research gives an unparalleled level of information on how advisers use technology in their businesses. We find the study and our regular interaction with FTRC a huge benefit in planning our technology strategy. They are very much a critical member of our team when it comes to market insight."
Mark Peters – Head of Market Management, Wealth, Zurich
Digital Wealth Insights Report:

"A great summary of the range of digital wealth propositions and insights into comparison between them."
Peter Horrell – Managing Director, Fidelity International
"This is an invaluable piece of analysis and insight. To have the reviews of all the main players in the market side-by-side, all reviewed through the same lens, by people that actually understand the industry, the customers and the technology is unique and hugely powerful."

Jonathan Hewitt – Direct Platform Specialist (previously Head of Fidelity Personal Investing)

"At Drewberry we pride ourselves on our superior product expertise and in-depth knowledge of each insurer's proposition; without this we couldn't truly provide the 5 star advice we deliver to our clients. It's essential therefore that every adviser not only keeps abreast of changes to each insurer's policies, but also has an awareness of the finer points that distinguish one provider from another and how a particular plan best satisfies our clients' needs. The weekly Quality Analyser Comparison Service emails from the FTRC drill down into the different policy terms and details and provide a concise insurer comparison on a multitude of topics.
The weekly emails cover an overarching theme, with a diverse range of subjects covered from short-term Income Protection, financial evidence for Business Protection Insurance, and Life Insurance claims processes (to name three recent topics). Unlike some provider-produced material there is no bias, and the quality analyser provides an honest factual assessment of each insurer's approach to a particular policy feature or issue, backed up by a genuine understanding of what is important to the adviser and their clients.
As the Head of Protection for Drewberry it is my role to ensure our advisers have access to the right tools and materials to deliver the highest quality advice. It's here the FTRC's Quality Analyser Comparison Service is an invaluable resource that every adviser, regardless of their core speciality, should be signed up to and engaging with."
Robert Harvey – Head of Protection, Drewberry Insurance