External Proposition Reviews
FTRC can assist firms who are either deploying or implementing new technology to highlight the benefits to their users.
As an independent consultancy we are able to carry out detailed reviews of software in order to help users understand how using a proposition can help them:
Boost productivity
Increase compliance
Drive more customer engagement
The process:
1. FTRC is given a detailed demonstration of the proposition by the provider/vendor to review the full end-to-end journey that an adviser using the system would experience.
2. Following the demonstration we will conduct calls with a number of advisers' who currently use the proposition to gain their views and learn how using the service has benefitted their business.
3. FTRC will produce collateral, which can be used by the provider/vendor, documenting the proposition's benefits, for example:
Time savings which can be achieved via re-use of data
Increased compliance/improved audit trail
Reduction in errors
The review will include quotes from advisers' who use the proposition.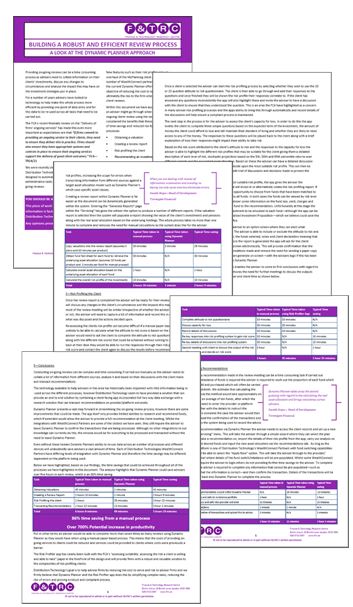 Our Latest Review
See out latest review of The SimplyBiz Group's Centra