About the Survey Platform
The F&TRC survey platform supports the creation, completion and collation of our benchmarking activities. The platform is designed to make completion of our surveys as quick and simple for the user as possible by allowing answers from previously completed surveys to be pre-populated.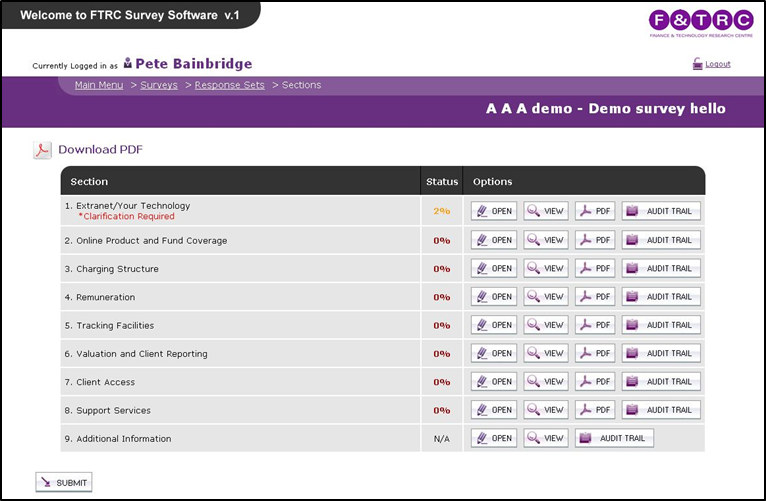 Surveys are created using:
Sections and subsections, for simpler completion
Multiple question levels with an explanation of questions also available
Responses consisting of predefined answers (selected from dropdown options) and open free text boxes
Each survey is held in a secure online environment, where access is restricted to ensure that confidential information is kept confidential. Individual users can be setup per company, each with a random (but editable) password and provider administration rights allow "super-users" to add users themselves.
The system provides a full audit trail, detailing:
When question was completed
Location of the user who completed question
Other features include:
Real-time survey completion tracking
Flag questions internally or externally for review
Amend questions and responses in real-time