Client Management/Advice System Comparison & Selection
Client Management Systems are increasingly being seen as an indispensable component of any adviser/provider proposition in a post RDR environment. Choosing the right system could have a dramatic impact on profitability. The right system however may not be synonymous with the best system.
Designed to help adviser firms select the Client Management and Point of Sale System which best fits their business and operation needs.
The F&TRC Client Management system selection service analysis explores 28+ key areas of system capability and system functionality.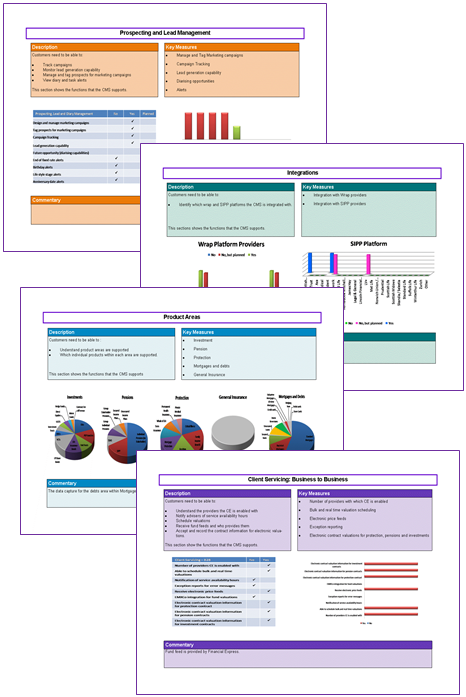 Areas covered in our analysis include:
Prospecting & Lead Management
Workflow
Product areas
Fact Find
Financial Planning Tools
Suitability Letter & Client Reporting
New Business Submission
Tracking
Client Servicing (B2B and B2C)
Remuneration & Charges inc commission
Compliance
TCF
Regulatory Reporting
Support
Training
Data Security
Provider Integrations
Data Migration
Architecture
IT Scalability
IT deployment
Corporate Fact Find
Workplace Marketing Tools
Flex Benefits
Member Online Tool
Corporate Scheme MI
Joiners & Leavers