Finance & Technology Research Centre
Researching FinTech before it was even invented!
About Finance & Technology Research Centre
Established in 1995 F&TRC is a boutique consultancy focusing on technology in the financial advice market and especially how advice is evolving both in the UK and internationally.
Our mission is to help the industry deliver better services to consumers which help them take more control of their finances and in so doing improve the quality of their lives.
Through various propositions we help financial advisers, insurance companies, investment platforms, asset managers and technology companies produce better outcomes for consumers while reducing their own costs and increasing profitability.
Our clients range from global financial institutions to small FinTech start-ups.
our main activities Include:
Collobration & Industry Dialogue
Bringing together many of the UK's major advisers, providers, platforms and software suppliers to discuss key issues and identify how to address them co-operatively.
This activity is supported online as well as face-to-face, allowing a wider range of adviser firms to be involved in discussions by way of:
• The delivery of a range of information services for advisers
• Introduction of a new social media group for advisers to focus on key issues and insight. This will be launched as an extension to our new online comparison services for advisers
Research & Benchmarking
Benchmarking of financial products and services suppliers to identify the organisation who best meet an individual's or company's need.
Our Quality Analyser research system
will:
• Demonstrate the strength of your proposition
• Highlight any areas that require tactical focus
• Understand your competitors offerings in context
• Assist in winning new business
• Help retain clients
• Plan your future development roadmap
Insight & Market Intelligence
Specialist subject analysis to understand trends/ developments taking place across UK & Global financial services distribution businesses and wider global developments in the financial advice market.
Reports include:
• UK adviser software market assessment
• Who's who in digital advice
• The future shape of workplace
A specialist consultancy that focuses on the operational issues within adviser businesses, including technology, services & compliance.
Services include:
External Validation of New Service
Assistance with RFI processes
Proposition Assessment Service
Strategic Consulting
Vendor Selection (including Client Management Systems, B2C Services, Platforms and Provider partners)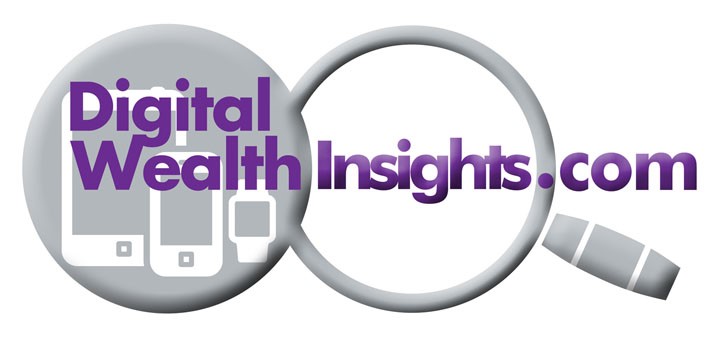 Digital Wealth Insights was launched in February 2017 and produces extensive analysis of emerging FinTech, WealthTech, InsureTech and other emerging technologies.
This community aims to build an unparalleled level of information and insights about Digital Wealth Management solutions and related services, where the focus is on solutions to deliver better wealth management and financial advice.
Through this service users will be able to research who is doing what, learn about services and discuss and debate them.
Visit www.digitalwealthinsights.com to register.